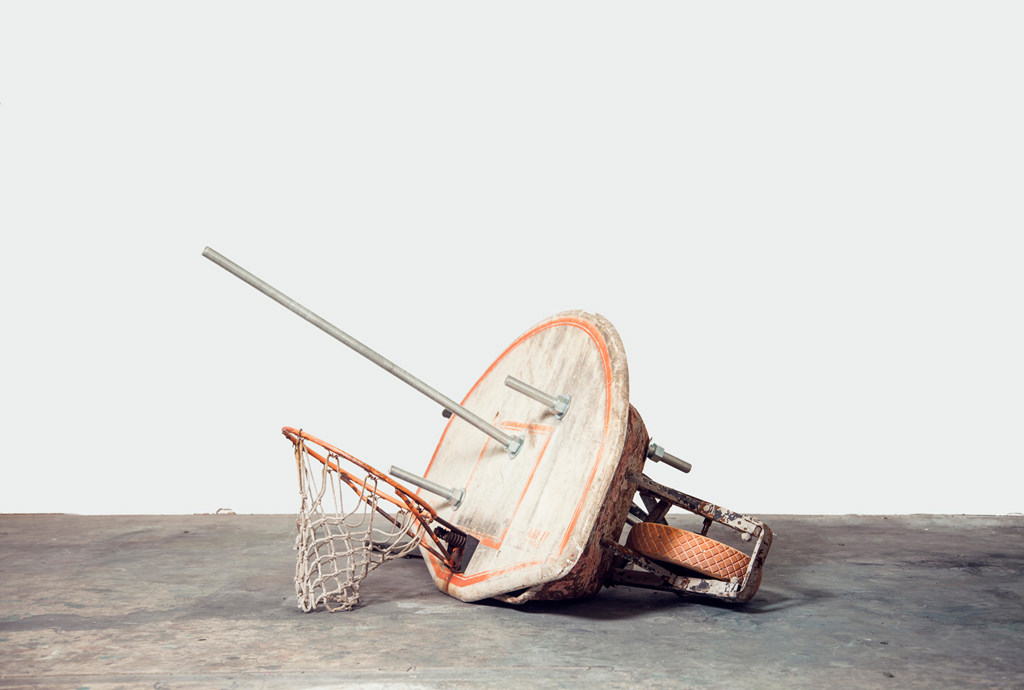 Evan Robarts is a Brooklyn-based artist that specializes in creating sculptures from unconventional materials. For his series: Manipulation of Found Objects, Robarts created various installations from materials often found on old playgrounds and abandoned courts. The sculptures consist of tons of different objects such as hoops, fences, balls, and tires and even though they've been manipulated into a different form you can still clearly recognize the former functions.
One of the most interesting things about this series is the contrast between the harsh worn down metals and the use of bright colors. Especially in the fences, it tells the story of the happy place the courts and playgrounds once used the be without being too literal. The structure of the fence is a reflection of the harsh surroundings that categorize the rougher neighborhoods in big cities such as Brooklyn, while the bright colored toys/balls capture the essence of innocent children at play.
This, however, isn't the only contrast in Robarts work. The wheelbarrows, for example, can be seen as a metaphor of how the playground has completely fallen into decay and needs to be disposed of, while the sculptures of the basketballs seem to be a literal attempt to encase the past and hold on to his youth.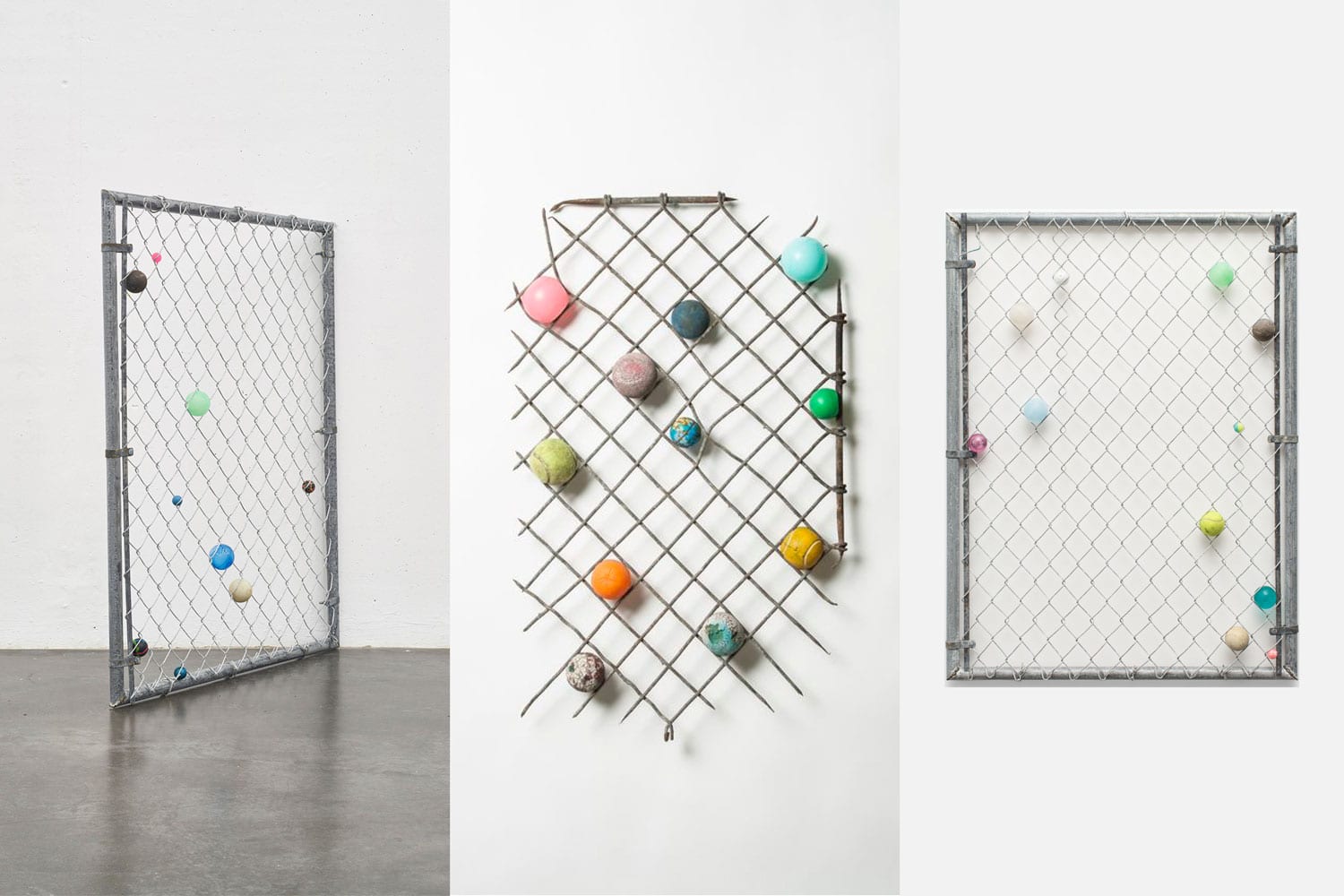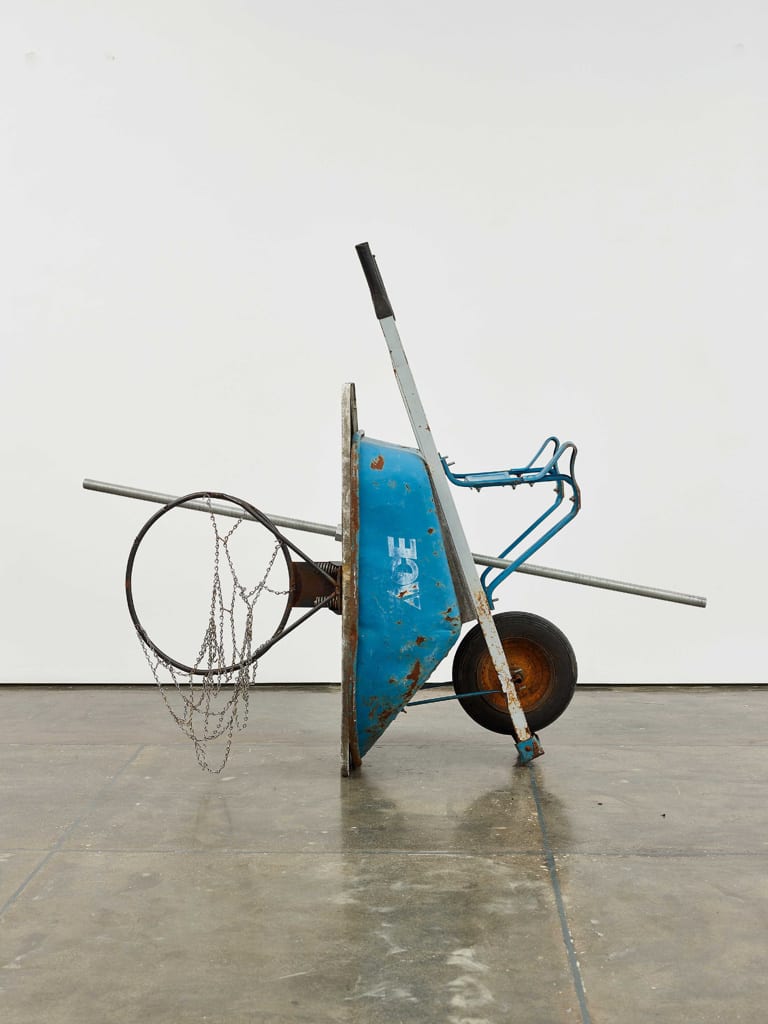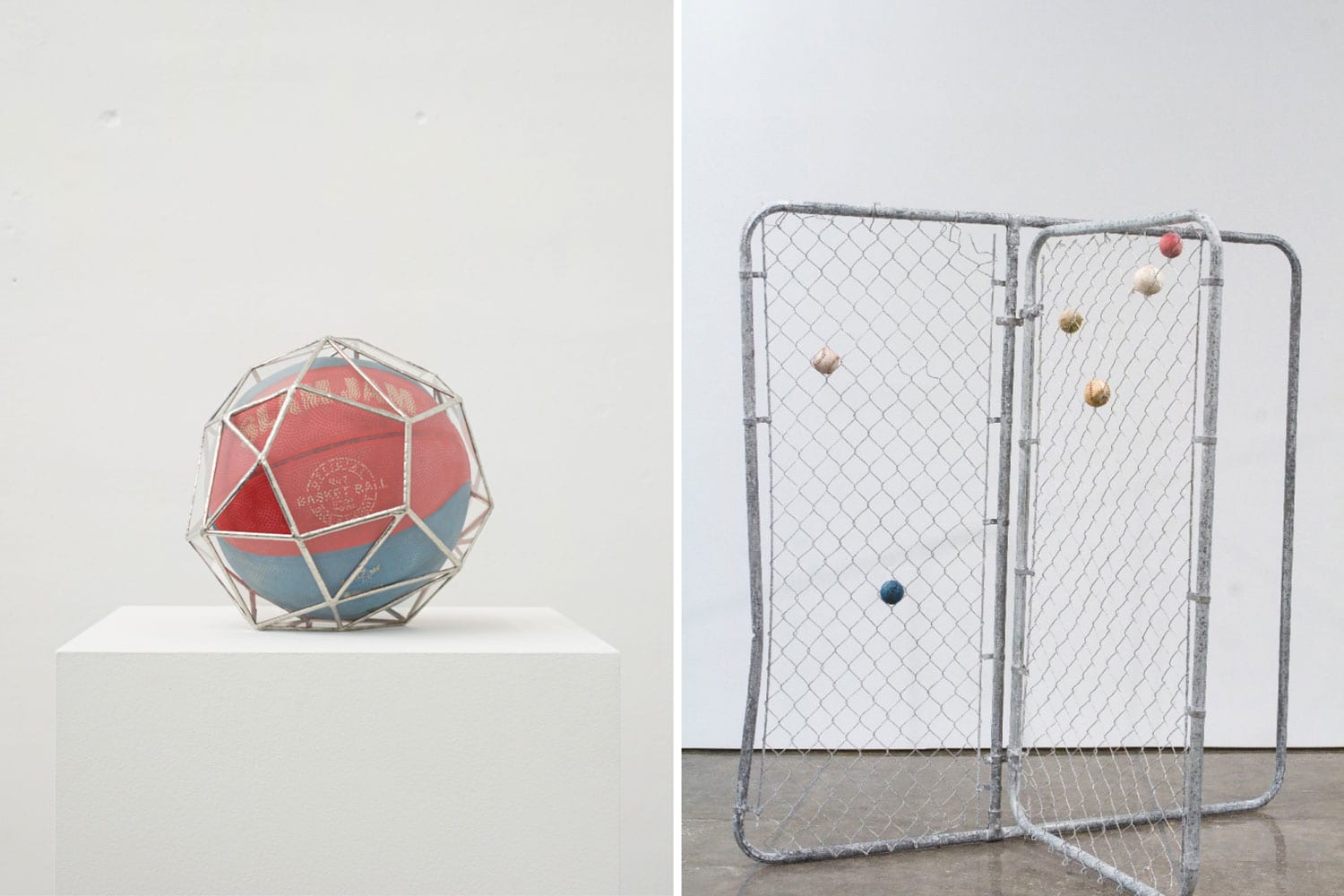 ALL PHOTO'S BY EVAN ROBARTS